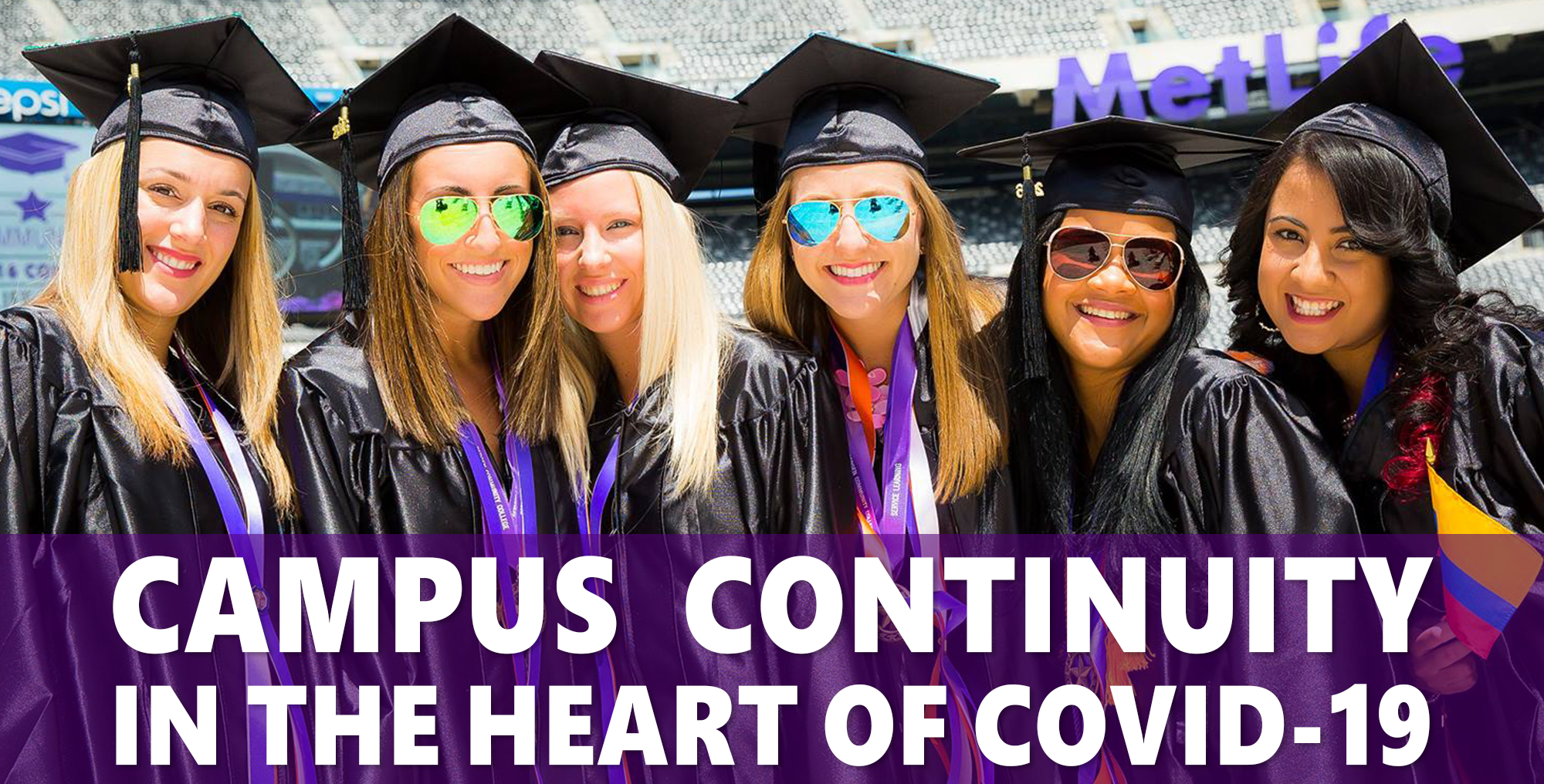 No industry has been immune from the impact of COVID-19; even students looking to finish out their spring semesters are finding a new normal in the commute to the couch rather than the classroom. New Jersey's largest community college, Bergen Community College, was one of the many schools across the country tasked with transitioning their entire campus community to a remote work system, but unlike many others left scrambling, Bergen was able to seamlessly transition their staff to remote work while continuing to offer the same on-campus administrative services students need thanks to Laserfiche.
Long before the COVID-19 pandemic changed the world, Bergen Community College saw a growing need to move beyond the physical campus.  Their community of over 32,000 students is a dynamic mix including parents, people with full-time jobs, as well as traditional students, but there was a common thread – having to go to campus to complete simple tasks like submitting forms was getting in the way of their education.  Bergen Community College chose Laserfiche for their process management, electronic forms, and document management capabilities with the goal of making their student's lives easier, but what they didn't realize was they were also implementing their ultimate disaster preparedness plan.
Students are at the center of any college community, but without the behind-the-scenes administrative staff students wouldn't have access to many of the services they need to complete their education.  These integral staff members need access to countless documents and paper-heavy manual processes, which may sound impossible while working remotely, but not for Bergen.  Students can submit electronic forms which are intelligently routed to the correct staff member who can then easily access all their important documents in the digital Laserfiche repository. Beyond keeping things moving for their students, digitizing their office has allowed many of their part-time staff members to easily work from home which would have been almost impossible without Laserfiche.
"Without Laserfiche, moving to remote would have been a nightmare."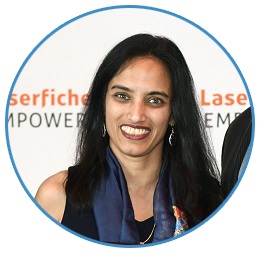 For Nishika Gupta, Managing Director, Records & Information Management at Bergen Community College, having Laserfiche has been the difference between this transition going smoothly and being detrimental to the college.  "Without Laserfiche, moving to remote would have been a nightmare."  Having Laserfiche means COVID-19 has not affected the behind-the-scenes process automation that moves tasks through the administrative team's pipeline, meaning less impact on students.  These time-saving automated workflows have allowed the college to worry less about whether tasks are being completed, and more about keeping their students, faculty, and staff safe.
Since the move to remote, Gupta has even been able to implement new processes for the college.  Bergen recently unveiled an electronic form allowing students to request Emergency Financial Aid Grants through the Coronavirus Aid, Relief, and Economic Security (CARES) Act for expenses related to the campus closing during the COVID-19 pandemic.  Students can go online and fill out an electronic form to see if they're eligible for aid under the program then staff can quickly process them meaning vital funds can get into the hands of students that need them the most.
Laserfiche has been foundational for process improvement at Bergen Community College for years, but they never imagined it would become a fundamental element of their transition to remote work.  The impact of COVID-19 has been felt by everyone, but for the Bergen Community College staff and students, many tasks that would have been almost impossible to complete remotely never missed a beat.  Through simplifying life with Laserfiche Bergen has mitigated major disruption to their student's lives while combatting the COVID-19 crisis. 
Try Laserfiche Cloud for 3 Months, FREE!
Remote Access to Critical Documents
Business Process Automation
100+ Workflow Templates
Easy-to-Build Electronic Forms
Robotic Process Automation
AI-Powered Smart Invoice Capture
Built-in Scanning Tools
And Much More!
About Accelerated Information Systems
Accelerated Information Systems (AIS) is an award-winning professional services firm focused on solving business challenges with software solutions. AIS provides expert guidance, utilizing industry expertise and a strong technical skill set to design, implement, and support enterprise solutions.
AIS provides a full suite of professional services including consulting, solution design, implementation, technical support, data conversion, system integration, training, and project management.
Clients of AIS include State and Local Government, Colleges and Universities, Financial Services (Wealth Management, Investment Advisors, Broker-Dealers), Manufacturers, Not-for-Profit Organizations, TV and Media, and Multi-National Non-Governmental Organizations.
Founded in 2005, AIS is headquartered in New York and is also certified in multiple other states as a Minority Business Enterprise (MBE) and a Disadvantaged Business Enterprise (DBE). In addition to their status as a Platinum Certified Laserfiche Solution Provider and the 2019 Laserfiche Cloud Solution Provider of the Year, AIS is a Microsoft Cloud Silver Certified Partner.